Mit großer Trauer haben wir vom Tod von Dieter Moebius erfahren. Uns fehlen immer noch die Worte. Wir werden die wunderbare Musik und den unvergleichlichen Charakter von Dieter Moebius nie vergessen. Wir dürfen uns glücklich schätzen, dass wir mit so einem tollen Musiker zusammen arbeiten durften.
Irmler+Liebezeit UK June2015
Hans Joachim Irmler and Jaki Liebezeit are playing four shows in the UK in June. If you have the chance, don´t miss this great opportunity to see two of the most influental german musicians playing their 2014 record "FLUT".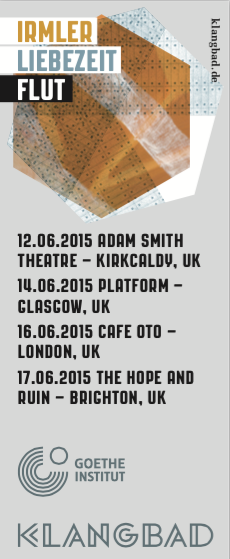 villalog live in Berlin, March 7th 2015
Austria´s villalog are finally coming to Berlin to present their new album "Space Trash" which was released on Klangbad end of 2014.
Date: Sat 07.03.2015
Venue: Acud Club, Veteranenstr. 21, 10119 Berlin, Germany
Start: 21:00h
More information:
https://www.facebook.com/events/669998429775438
Ticket:
http://www.koka36.de/villalog+%2B+rancune+%2B+emil+delikolder_veranstalt...
Selection of reviews:
"A strong release that sounds great with the bass turned up!" Ben Hogwood, DMCWORLD
"If you're looking for the definition of 'motorik', just listen to villalog's fourth album." Christopher Nosnibor, whisperinandhollerin
"Very firm and stern themes with keyboards, guitars and drums ( Villalog has acquired Bernhard Fleischmann - their drummer- a bit later after starting off as duo) make me think of some soundtrack to non existent movie with really distinctive drive of acid trip, very dystopian, yet very polished. Cool quality album." Hubert Heathertoes, felthatreviews
"Mit ihrem vierten Album Spacetrash legen die seit 1999 bestehenden Villalog aus Österreich eines der wohl stärksten Alben zwischen Spacerock/Psychrock und Kraut á la Can der letzten Jahre ab und bieten den bisherigen Meistern dieses Stils, Electric Orange, kräftig Paroli!" Wolfgang Kabsch, Musikansich
"Entstanden ist eine sehr energetische, pulsierende Platte. Man könnte kritisch einwerfen, dass all diese oben genannten Referenzen (und dazu Songtitel wie »Plätscher Plätscher« und »Bassknopf«, die wie Rubra aus einer heiligen Krautrock-Schrift klingen) einen etwas zu byzantinischen Stallgeruch verbreiten. Doch »Spacetrash« ist halt – sieht man vom abschließenden »Wall of Echoes« ab, das mehr nach Gitarren-Delay-Tutorial als nach einem echten Song klingt – einfach auch eine ziemlich gute Platte." Gabriel Mayr, skug
"Ihre Heimat findet Villalog dabei irgendwie zwischen den minimalistischen Klängen á la Kraftwerk und epischen Sonnwenden der legendären Can, wobei der Fokus nicht nur auf den Synthesizer gerichtet ist, sondern in dem auch immer wieder rockige Gitarrenparts eine Hauptrolle spielen können." Frank Hübner, Westzeit
"Mit erhöhter Geschwindigkeit knüpfen Villalog rhythmisch an den Krautrock der 70er Jahre an und überlagern ihn mit Gitarrenklängen, die von Sonic Youth nicht weit entfernt sind." Wiener Zeitung
"Das Wiener Trio villalog nimmt weiter Bezug auf das All. Die dazu passende Betitelung ihres neuen Albums lautet "Space Trash". Gitarren, Schlagzeug, Synthesizer und Gesang ergeben die Summe
der einzelnen Teile und schaffen eine sehr psychedelischen Musik, die in unterschiedlichen Geschwindigkeiten fließt und gerne mal hohe Wellen schlägt." FazeMag
"Immer neu und doch irgendwie um sich kreisend. Ein Mantra folgt auf das nächste. Doch sitzt man dabei nicht versunken in einer Ecke. Man ist vielmehr verführt, sich zu bewegen. Die Geschwindigkeit liegt durchweg im oberen Bereich. Space- oder auch Hypnoserock. Aber keineswegs ein schwerer, sondern mit einer Leichtigkeit gespielt, die zum Tanzen animiert." Andrew Korsch, nonpop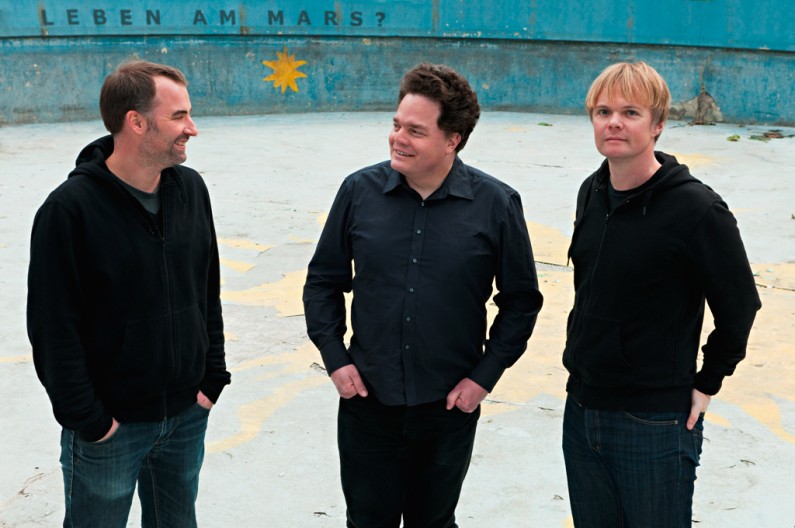 HIGHLIGHT: Hans Joachim Irmler LIVE
Hans Joachim Irmler is playing at famous Berghain in Berlin this thursday, 18.12.2014. Besides playing one concert with Jaki Liebezeit (can) and presenting the album "FLUT/Klangbad65" he is playing another concert with Gudrun Gut. Another highlight will definitely be the concert of Tenors of Kalma. A new project by Jimi Tenor, Kalle Kalima and Joonas Riippa.
Date: 18.12.2014
Venue: Berghain, Berlin
Starts: 20:00h
Tickets: http://goo.gl/TkHnXt or buy them at the door.
We have created a Klangbadsoundcalender for you:
There will be a new sound piece up for download for every day up to christmas.
Please follow this address to listen:
Among the sound pieces will be recently published ones, old Klangbad treasures and secret unpublished ones from the draw.
Enjoy......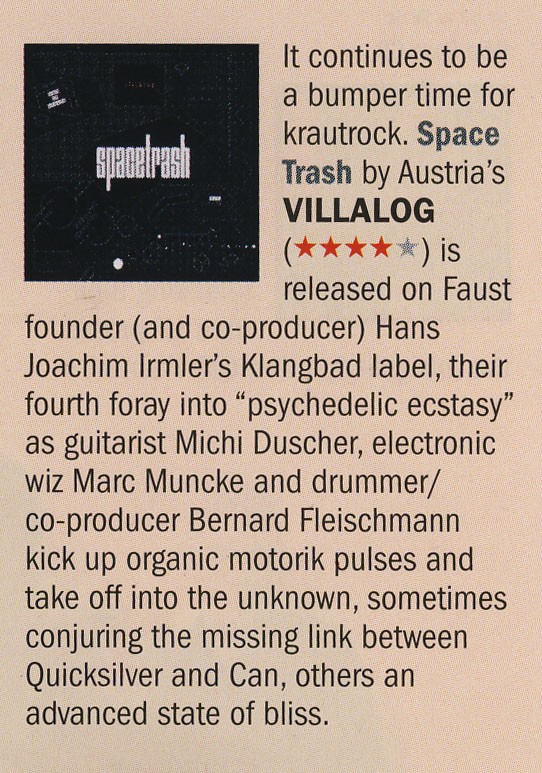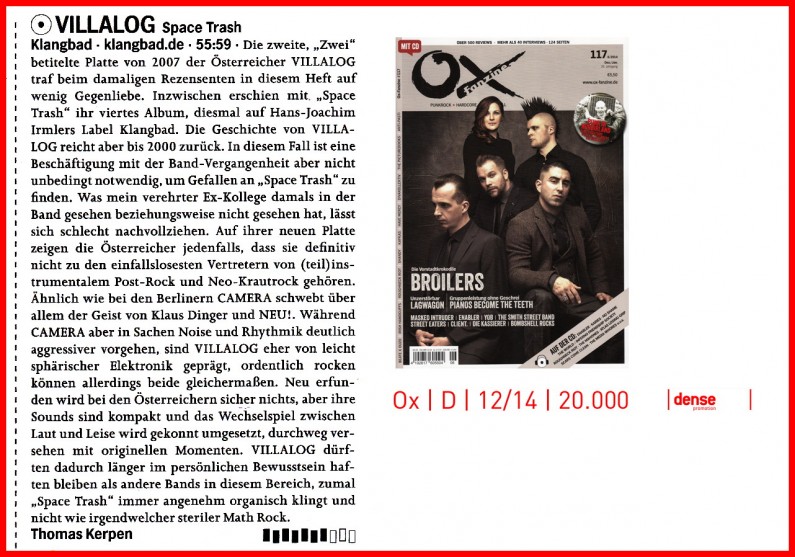 DJ Marcelle/Another Nice Mess reviews
http://jungle-world.com/artikel/2014/48/51009.html
http://flipsideflipsidereviews.blogspot.de/2014/11/dj-marcelle-meets-mos...
"In Zeiten wie den unseren, in denen nur noch freiwillig das Radio anschaltet, um Musik zu hören, wer sich gerne schweren, schmerzhaften Bestrafungen unterzieht, und in denen Musik einem unaufhörlichen Prozess der Verdorfdeppisierung unterworfen ist und das Ziel die Herstellung totaler Konformität, ist das Hören der sagenhaften Platten von DJ Marcelle wie eine abenteuerliche Expedition in eine zauberische Parallelwelt… Das Chaos der Welt – es wird von Marcelle auf ihren Platten dankenswerterweise für uns vorsortiert und liebevoll geordnet, alles harmoniert wunderbar miteinander." Thomas Blum, Tageszeitung Neues Deutschland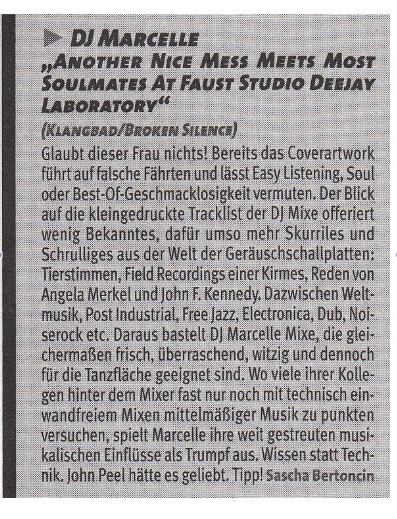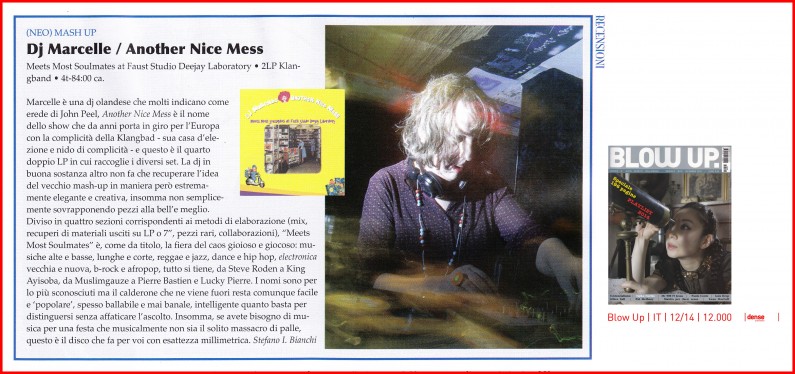 Hans Joachim Irmler Live Dates
December seems to be a busy month for Hans Joachim Irmler.
He is on tour together with Gudrun Gut and Dec18th sees a double concert of him together with Gudrun Gut and another concert with Jaki Liebezeit.
This friday the new record from Austrian band villalog will be available.
"Space Trash", the fourth album by Austrian band villalog, plays with bending and distorting coordinates of space and time. Whereas their last album, "Cosmic Sister"(2009) was more of a space-disco sci-fi trip, the new album, "Space Trash", looks pointedly towards the earth. As always, villalog's musical starting point is found somewhere between Kraftwerk and Can, Quicksilver Messenger Service and Spacement3. Doesn't work? Sure it does! Founded in 1999 as a duo, Michi Duscher (guitar) and Marc Muncke (electronics) were subsequently joined by drummer Bernhard Fleischmann, who also produced this latest album.
Klangbad67 CD + LP + DOWNLOAD
Available: 14.11.2014
Attention: CD will be shipped immediately, LPs will be shipped starting at Nov 26th.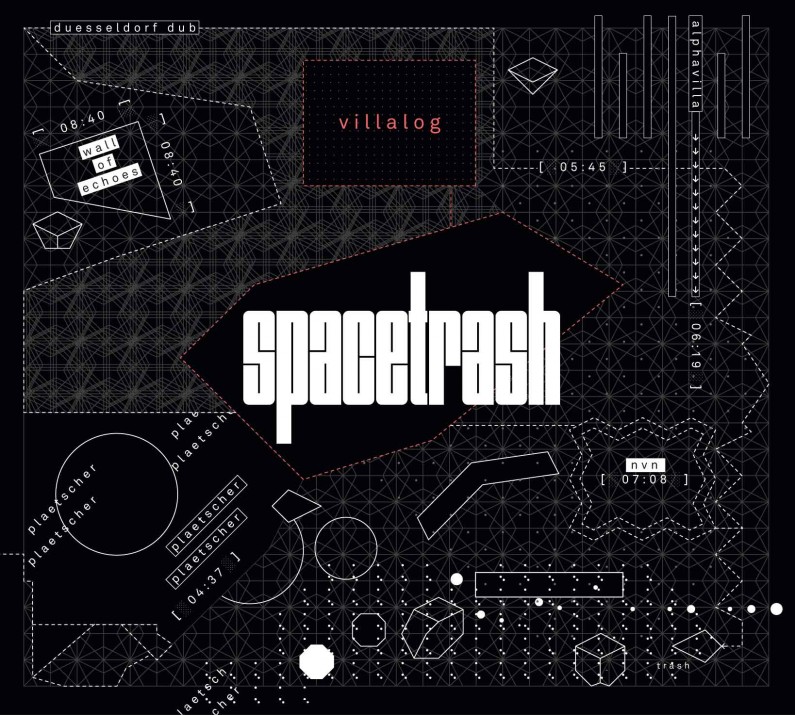 DJ Marcelle/Another Nice Mess @ WORK
Get an inside view into the work-life and passion of DJ Marcelle/Another Nice Mess.
Always on the run to grab new records with inspiring music, to bring them every weekend to another country, another venue, another festival to make us dance and listen to some music we have maybe never heard of.
This short film about DJ Marcelle/Another Nice Mess was filmed and edited by Ben Mergelsberg.
Pages